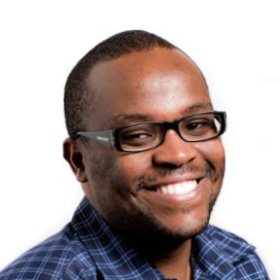 We received the news that our beloved fellow GIGer and supervisory board member Paul Muchene passed away and are still in shock and disbelief.
Paul was an incredible human. He was dedicated to making this world a better functioning, fairer and equitable place. He was passionate about the digital infrastructures needed to create a better future for all. Paul was driven by wanting to understand the past, the present and the future and the interest to share this knowledge and make it accessible. He always asked questions, clarifying questions, thought-provoking questions, and questions that would advance the conversation.
Paul was an invaluable member of our global community, a community we often think of as an extended family. We feel like we have lost a dear family member. We cannot imagine what meetings and gatherings would look like without Paul's curiosity, caring and dedication. We are all big fans of Paul's, and Paul was a fan of GIGs. He helped make and shape this global community of ours into what it is today. As a founding member of our NGO, Paul helped design and implement our governance structures, ensured the organisation was running well and was always available to advise where needed. He was also always around for a joke, a reflection, an exchange of warmness and kindness. Paul was present. We cannot believe he no longer will be.
Our thoughts and condolences are with Paul's family, friends and loved ones. He will be forever missed, and the Internet and real-world a bleaker place without him.