As GIG, we wish to contribute to knowledge sharing by co-creating open publications that bring together community voices to express critical understandings of inclusive innovation.
All publications are available in PDF and text source files in Markdown format.
---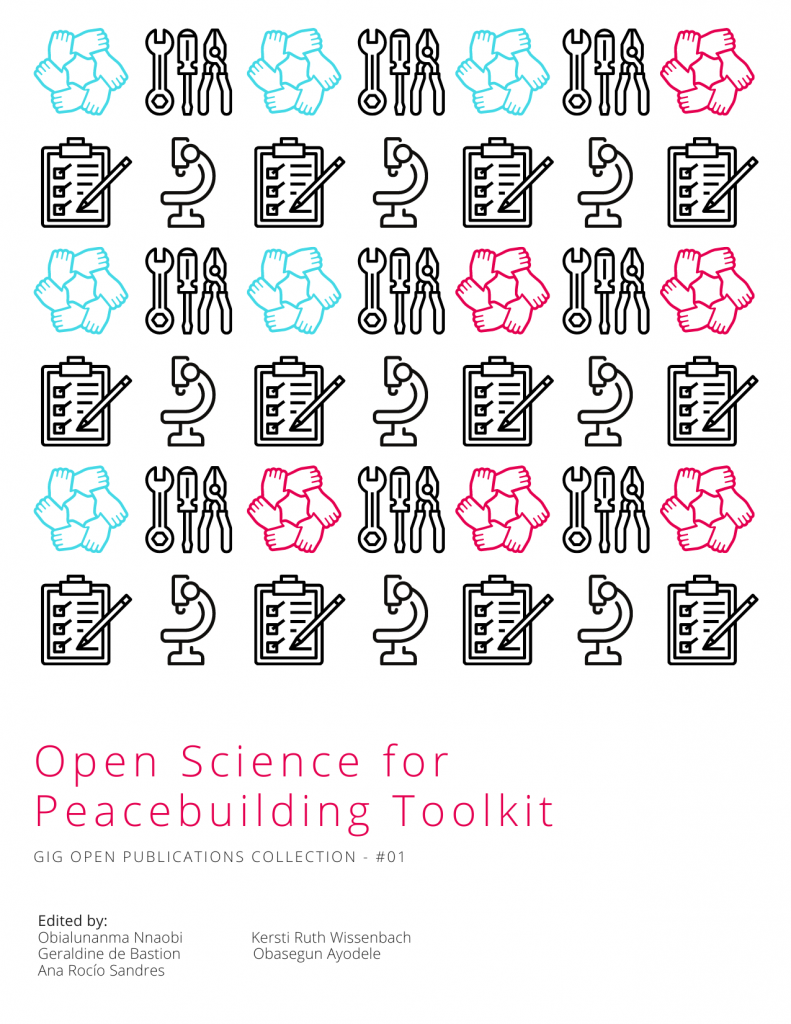 #01 – Open Science for Peacebuilding Toolkit
Edited by: Obialunanma Nnaobi | Kersti Ruth Wissenbach | Geraldine de Bastion | Obasegun Ayodele | Ana Rocío Sandres
Open science offers the means to develop and build tools to help us overcome conflicts. Open science and data literacy equip us to think critically about the root causes and potential solutions to many struggles. And finally, open science can serve as a vehicle for peacebuilding in communities through collaborative events such as hackathons or marathons.
This toolkit was developed collaboratively with Vilsquare Makers' Hub, Nigeria and the Global Innovation Gathering team at the GIGs annual impact event DOTS. The Impact Summit was an impact and output-driven event format – more than a hackathon, a BarCamp, or an accelerator sprint – a combination of innovative formats and methodologies kicking off and scaling up collaborative (South-to-South) projects.