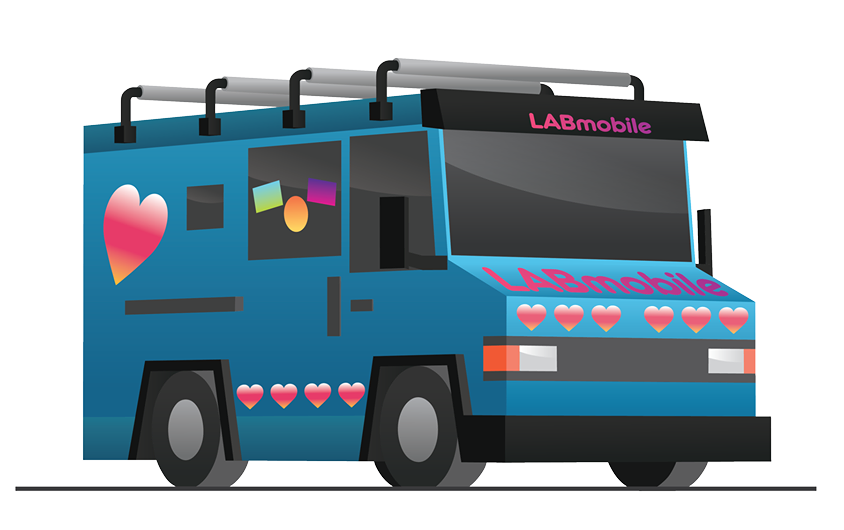 The #Labmobile is a mobile space for learning, hacking, making, and most of all for knowledge exchange and community building. The main goal is to have a vehicle to bring people together who would otherwise never have met. We want to share our learning that connections made through co-creation are deep, impactful and lasting: We are what we create together!
The idea of taking the spirit of our spaces on the road had been discussed at various GIG meetings, with the Egyptian Maker Express being the first project emerging from the discussions.
In late 2016, GIG board member Victoria Wenzelmann took the opportunity to buy an old, big, blue truck that its previous owner had turned into a campervan. Slowly but surely, she transformed it into a mobile home and workshop – complete with a bedroom, kitchen, desk, workbench, and of course a Kanban Board.
#BigBlue had its public debut as a #Labmobile and as part of the GIG Makerspace at re:publica 2017. With its unique combination of the maker and van life spirit, usefulness and rustic beauty, it added to the LOVE OUT LOUD spirit of the event. Children of all ages played in and around #BigBlue, ideas for future projects were discussed, it was used as a maker workshop, and people put pins into the maps for where a lab mobile should go. It was overwhelming and beautiful! After that, she travelled across Africa. Check her first adventure at labmobile.org/