17 October 2022
@
8:00 am
–
18 October 2022
@
5:00 pm
In the early days of the internet, technologies empowered new voices and provided citizens worldwide with greater freedom of expression, opportunities for civil society, education, and political participation. This is still true, especially in places where the Internet is a critical tool in the struggle for freedom.
However, in recent years, we've seen that these same technologies are now being used to undermine democracy. There is bias, manipulation, polarization, disinformation, abusive surveillance, and authoritarian control through digital networks. A Digital interconnected society and world based on trust and respect for human rights is the goal and the paradigm explored by the Digital Communication Network's new hybrid regional event, hosted in Costa Rica.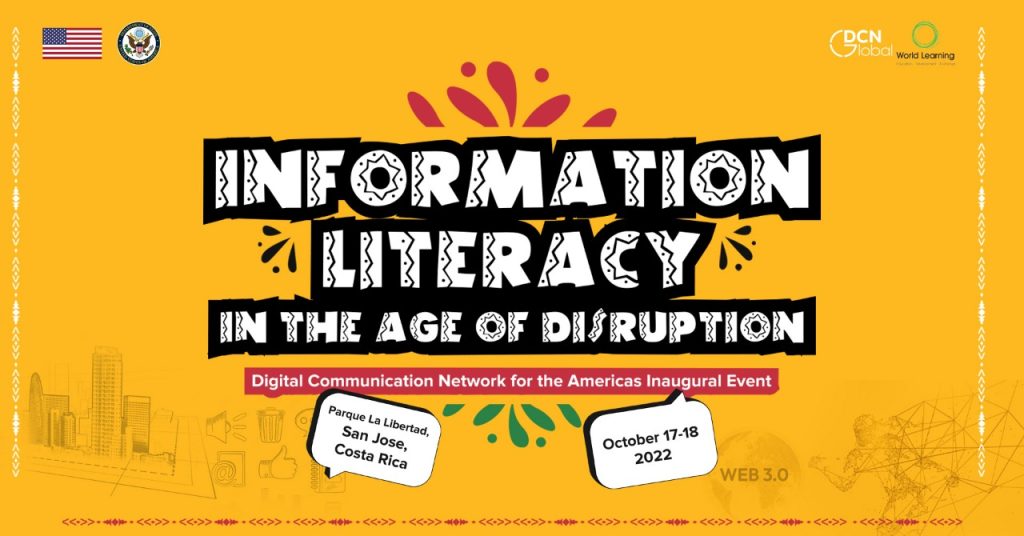 Digital Communication Network Global's (DCN) premise is that in the age of informational disruptions, only coalitions of professionals can address the multiple challenges to the information space.
The topic of the hybrid forum, Information Literacy in the Age of Disruption, provides an opportunity to start building this coalition in the Americas to join DCN's other similar ones in Europe, Africa, and Asia-Pacific.
You can register to join it online