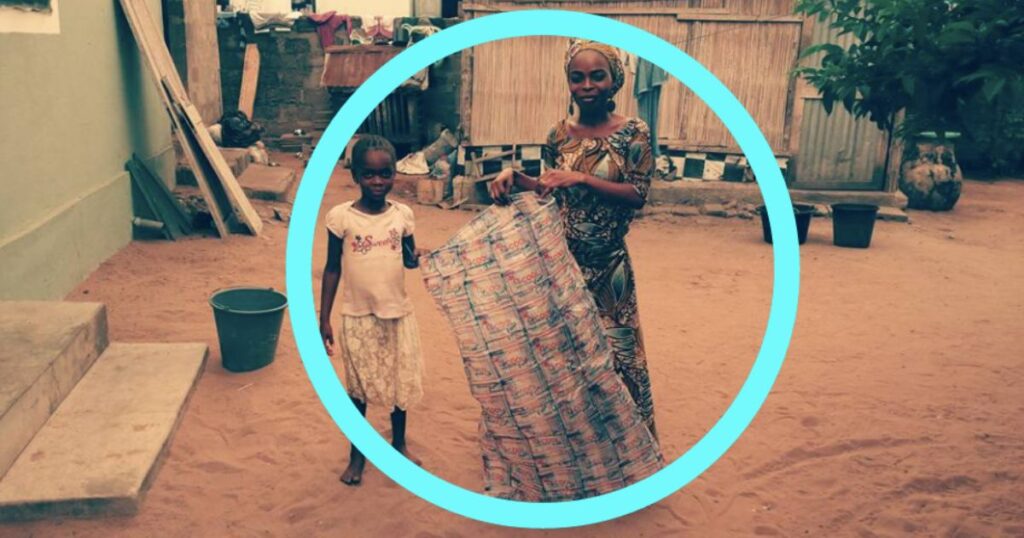 ---
Another collaboration is celebrated between GIG and its Hub Member, WoeLab, based in Lomé, Togo. As part of the GIG partnership with NSB North South Bridges Foundation – through submitting a joint proposal with WoeLab, to fund a new cycle of the SCoPE recycling project.
Today, GIG gladly reports that NSB has approved the proposal, and the implementation of the project is already underway. 
SCoPE's goal is to create a circular plastic life cycle for the waste dumped in WoeLab's Neighbourhood by mobilizing the community to collect, sort, shred, and sell it as raw material for recycling companies. It also aims to co-create meaningful objects using part of the collected plastic and reintegrate it for new uses by the local community.
SCoPE has run two pilots since 2020, and this iteration aims to integrate the building of Precious Plastic Machines and teaching the community how to use these machines to create meaningful products, some of which can be integrated into the lab's circular economy system.
The idea of the project came from the simple observation that Lomé produces more than 3 million tons of plastic waste, Still, only 300,000 tons per year are collected and transported to the only waste treatment centre. The absence of ambitious policies of selective sorting makes Lomé vulnerable to plastic pollution.
The project's first phase will focus on building the Precious Plastic machines and bringing the community on board. At later stages, the expertise of fellow GIG members in recycling and precious plastic machines will be needed, with the possibility of flying one GIG member to work on the ground.
As a GIG Hub Member, you can apply to EZ-Klein Projektfonds by North South Bridges Foundation with GIG as the German cooperating partner. More information on eligibility and scope of funding here