Imagine a welcoming and imaginative space, with the floor resembling grass and trees serving as tables. It's a place where kids can collaborate to design, create and think. The students use circuits, 3-D printers, and crafts to create creative projects. Based in the Philippines, that is precisely what SparkleLab presents.
Founded by Rosanna Lopez, SparkleLab began as a small clubhouse for kids. Having evolved into after-school and summer camps over the years, one of its flagship programs, Game Makers, teaches game design, with kids creating their games using Python. The whole learning experience is imbued with fun, creativity, and storytelling. Before classes begin, a letter is sent to the kids warning them of an evil pirate bunny trying to outlaw fun. The kids must act like a rebel army against the evil bunny to restore fun. Other programs include Stitches and Circuits, which focuses on getting girls to code, and Toy Mill, which teaches design thinking and critical making.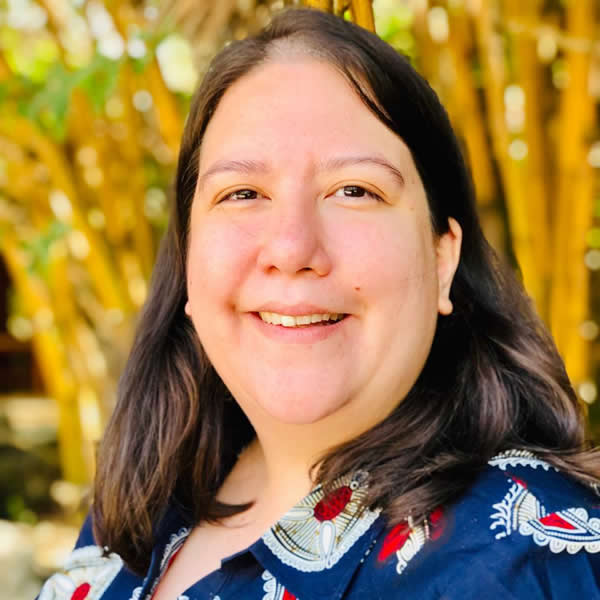 Set within the Philippines' traditional approach to education. Typically, the students have extended hours of tutoring, leaving little time for play and creativity. In the country, it is common for students to attend classes six to eight hours a day, followed by additional hours of after-school tutoring, commonly known as "remedial classes." These remedial classes help students who need them to keep up with the curriculum or help prepare them for upcoming exams. These extended hours of tutoring are a consequence of the highly competitive nature of education in the Philippines, where students are expected to perform well academically to secure a promising future. Additional pressures on students come from many parents also seeing education as a way out of poverty.
However, traditional education systems can be limiting, leaving little room for creativity and exploration. The long hours of studying and the pressure to succeed in school have been linked to stress and anxiety among students in the Philippines. Coupled with other factors such as poverty, lack of access to mental health services, and social stigma around mental health issues, there has been a growing concern about the mental well-being of students in the country.
SparkleLab challenges these norms by creating a safe space where children can be creative and have fun. SparkleLab is an initiative that imagines a future of learning where children can pursue their passions and interests fun and engagingly.
Always keep children and families at the heart of what the organisation does

Rosanna Lopez
Gender balance is an important consideration in any field but is essential in technology. SparkleLab strives to maintain a balance between genders. Although the lab is generally balanced with a slight preference for girls (60-40), the gender distribution can fluctuate over time. Ensuring that both boys and girls have equal opportunities to learn and engage in technology-related activities is crucial. Encouraging gender balance in STEM fields can help to close the gender gap in technology and promote diversity in the industry. We can create a more inclusive and equitable future by providing equal access to technology education.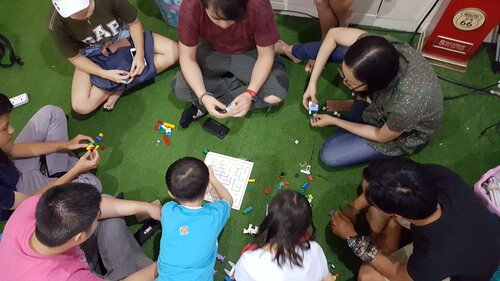 For this same reason, when SparkleLab first started, the program faced the challenge of balancing the financial contributions from families with different income levels. The initial program had a mix of children from upper-class families who paid full tuition, middle-class families who paid what they could, and poorer children whose parents determined what they could afford to pay. Fundraising became necessary to sustain the work as the program expanded and transitioned into a school. Unfortunately, fundraising can be difficult, and donors are not always willing to contribute. The current fee structure of the school means that only wealthy students can afford to attend, which creates issues with diversity and inclusivity. While SparkleLab initially started as a foundation to provide access to STEM education for all children, the reality of financial sustainability has required some adjustments to its approach.
However, SparkleLab has faced its fair share of challenges, particularly in fundraising. While it began as a foundation, it transitioned to a school, which made it harder to sustain its work. In addition, due to funding difficulties, only wealthier students can afford school. Nevertheless, the impact of SparkleLab is undeniable. Parents have written letters expressing how life-changing the education was for their children, and the interaction between parents and the team has created a sense of community. Nowadays, SparkleLab's influence is spreading, with other schools and museums starting to adopt the language of STEAM education. Even Cartoon Network recognised its potential, partnering with SparkleLab to teach students how to code.
Listen to Rosanna's interview below and learn more about the fantastic SparkleLab.
Initiatives like SparkleLab pave the way for a more engaging and creative learning environment geared towards a modern world. As Rosana Lopez says, "Always keep children and families at the heart of what the organisation does. A sincere desire to do this for all kids and not just a subset of society" is crucial to success. It's a lesson we can all learn from as we strive to create a better world for our children.