Mboa Lab's Critical Making efforts in Cameroon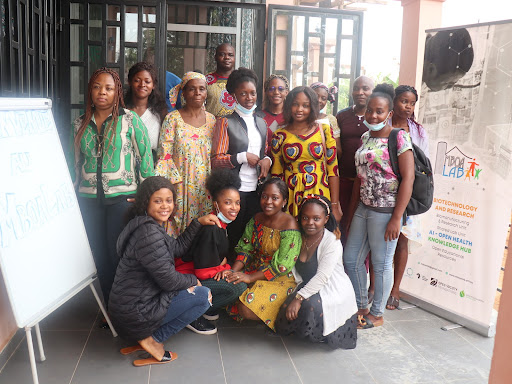 Cameroon's MboaLab is teaching useful critical making skills with the aim of promoting women's self worth, their ability to determine their own choices and the right to influence social change for themselves and others as well as to remove gender bias through critical making .
MboaLab is an open and collaborative space located in mefou-Assi village in Yaoundé, Cameroon. The aim of MboaLab is to catalyse sustainable local development and improve people's living conditions through open science. Their approach focuses on the integration of local knowledge by centering the local community especially women.
On 5th – 7th March 2022, MboaLab brought together secondary school girls, women in academia, and women in rural areas for 3 days of discovery and learning.
Discovery and fabrication
On Day 1, was a day of discovery where the participants were introduced to MboaLab, and had a tour where they visited the different sections of the lab with explanations about the functions of each section and space.
The Mboalab Introduced the concept of makerspaces and critical making, it's origin, and why it's important. Read more about critical making and the activities we do to promote it here.
They then discussed the various makerspace equipments, some of which the participants were encountering for the first time. This then segued into interactive discussions and brainstorming on questions like, what can be produced with the different equipment of MboaLab e.g. 3D printers and the cameo silhouette (vinyl cutting machine)? Suggestions like, printing of plastic earrings, cups, hangers, lens cases, eyeglass frames, keyholders, and phone covers emerged, as well as a discussion on whether it's possible to print prosthesis using a 3D printer.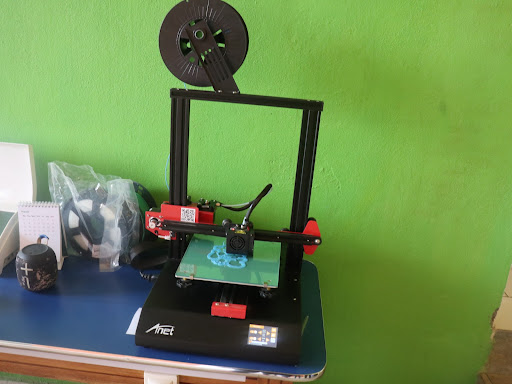 The next day, the participants had the opportunity to learn hands-on how to use 3D printers to print any plastic item of their choice (e.g plastic earrings which they printed)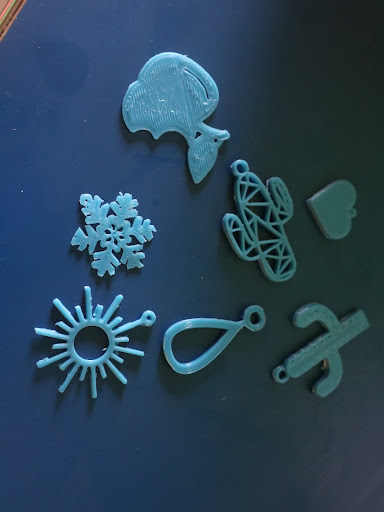 They also had the opportunity to learn how to use vinyl cutter (silhouette cameo) to cut writings, drawings, and designs of their choice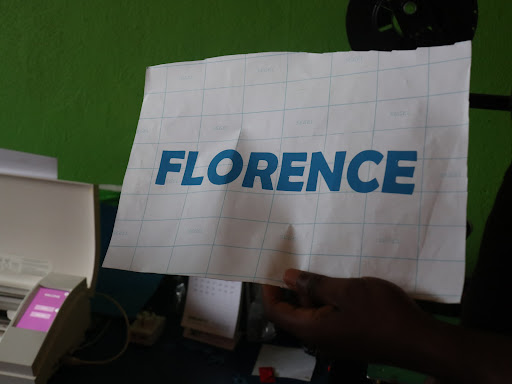 Home biology for all
The participants then proceeded to discover the exciting world of microbiology and how they could apply this practically in their households.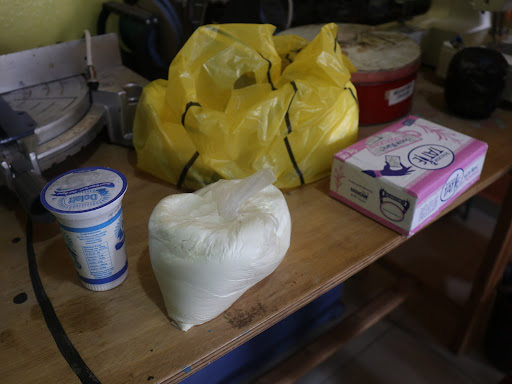 They learnt how to use culture to produce delicious, high quality yoghurt and ensure that is safe for consumption.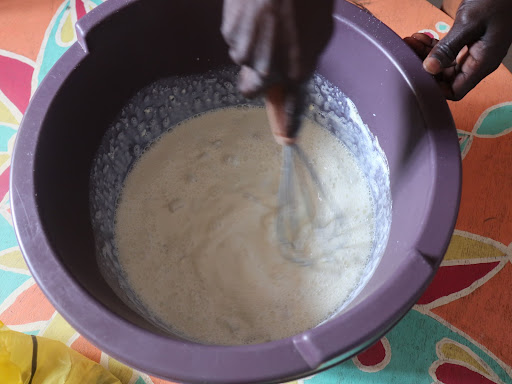 To take care of the body, they learnt how to create various cleaning and disinfecting products. Sanitizer of course, is key in keeping everyone healthy and virus free 🙂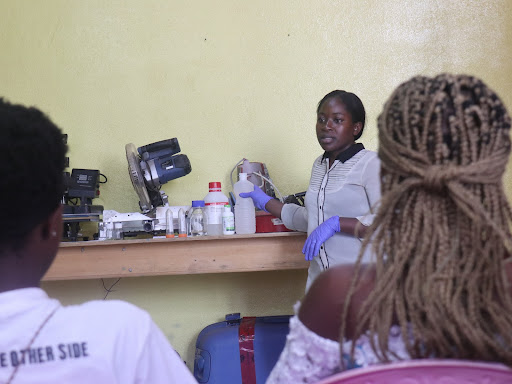 Next up was how to how to produce body and household cleaning liquids: They got some hands-on practice while creating liquid soap (hydroalcoholic gel), and bleach.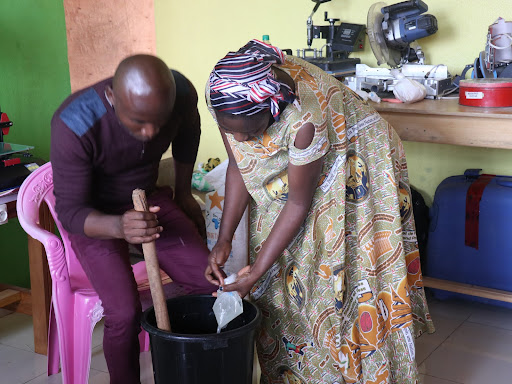 Time to admire the results!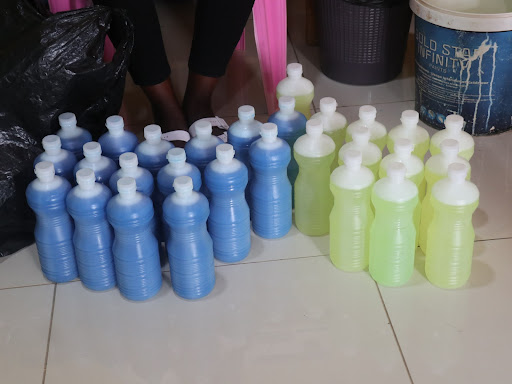 At the end of Day 3, the workshop was was described as an "eye opener" by the participants and they were enthusiastic to put what was learnt in practice.
Follow MboaLab on social media to keep up with their latest activities.