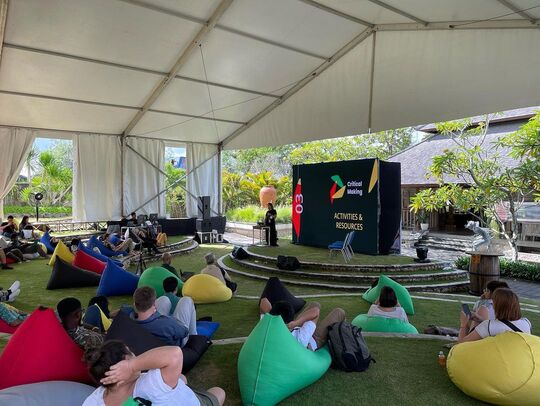 During October's first quarter, FabFest Bali gathered experts and enthusiasts at Jimbaran Hub for ten days of inspiring activities and new connections at the premier conference for people-centred digital transformation.
Representing the Critical Making project, former GIG Executive Board Member Regina Sipos explained: "How Critical Makers Propose Alternative Futures". The article, built upon the research conducted by consortium partners on the Critical Making project, explores how Making can be more gender-inclusive and support education and open-source hardware projects.
The Fab Fest team has unanimously chosen the Critical Making contribution as the best paper 🥇 presented at the sessions and hosted an extended conversation of about half an hour on the FabTV prime show. You can check Regina's research paper highlight session on their YouTube channel: (starting at minute 27 but make sure to watch the previous discussion, too!).
In the video, Peter Troxler and Cindy Kohtala asked some critical questions, which were highly favourable and encouraging. Congrats to the whole Critical Making Consortium partners and all our fantastic co-researchers!
🇪🇺 The Critical Making project has received funding from the European Union's Horizon 2020 research and innovation programme under grant agreement number 101006285